This is some of my hobbies and interests!!!

I know it is boring but just remember it is always under "construction" so live with it for now.

Of course you know there is a link to a Star Trek:The Next Generation. Site.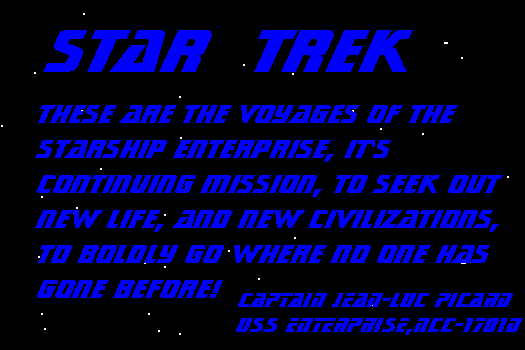 This picture will link you to one of my favorite sites can you guess what is waiting there by what you saw earlier?

I of course make web pages and the like.
I also like to collect coins. And everybodies favoret travle.